Patrice Bäumel Chats About his Upcoming RESISTANCE Debut in Mexico City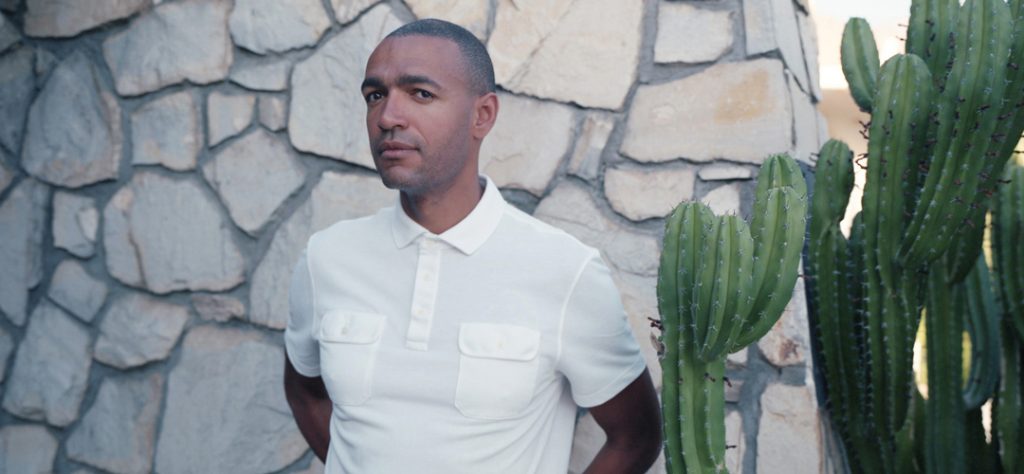 Amsterdam DJ and producer, Patrice Bäumel has molded his way into the international dance music community. His productions and sound are unlike any other - simply unique, ethereal and constantly evolving. His career truly kicked off in 2002 when he graduated from the Red Bull Music Academy in São Paulo, Brazil. From there he found his way to becoming one of the resident DJs at former legendary club, Trouw. Since then, he has released impeccable tracks and remixes on well-known labels including Get Physical, Kompakt, Lost & Found and most recently, Afterlife. This Friday, Patrice Bäumel will make his RESISTANCE debut in Mexico City...
Q

Tell us about your beginnings as a performer and producer. What influenced you to become a musician?

A

The DJ bug bit me while working as a barkeeper in a small bar in East Germany in the mid 90's. The local resident DJ showed me how to mix two records into each other and I was sold immediately. Producing music came much later, I was already 27 and got my first taste during the Red Bull Music Academy 2002 in São Paulo, Brazil. Becoming a musician never was a conscious decision early on. I enjoyed going out, playing records was a cool hobby and I've been into music all my life, simply because my dad, who was a music journalist, exposed me to a ton of music from as long as I can remember. That must have planted a seed.

Q

How would you define your sound?

A

Dynamic, abstract, a mixture of warmth and aggression and constantly evolving.

Q

Your productions are complex – how long does it take you to prepare and fine tune a track?

A

Complexity is often an illusion that occurs when things are going on we don't quite understand technically. As soon as the underlying system becomes obvious, the complexity disappears. In my case, the system is randomness. I create happy accidents that lead me down surprising paths. The actual process of writing a track often only takes a day or two. The best music writes itself quickly. Fine-tuning and mixing is done in a few hours. When I am not in good shape my productions will take much longer, though, and I really have to work hard for it. Usually those tracks are also not as good as the bombs.

Q

Last year you made your Essential Mix debut which made it into the shortlist for Essential Mix of the Year, what went into creating this mix?

A

A lot of hard work. I started off with a big list of tracks that I all loaded into Ableton. Then I tried countless combinations of tracks and slowly weaved them into a cohesive story. It's not unlike solving an a thousand piece puzzle.

Q

In 2015, Mixmag released an article classifying the sounds of me, Mano Le Tough, Dixon, and Tale of Us as "man trance." Would you say your productions have an emotional, trance-like feel to them?

A

I define trance as a state of mind rather than the presence of fluffy melodies. Stripped down, ultra repetitive minimal techno is what I would call "Trance", too. I have also always had trouble equating melodies to emotion. Most of the time that simply is not the case, a formulaic melody in a house track transports next to no emotion, while at the same time something surprising and unconventional can make me go "wow" and create a strong emotional response. To me, these genre classifications are stereotypes that fold under scrutiny. I hope to communicate emotion in my music but I try doing that not just through melody but also by using big dynamic changes, repetition or simply by leaving certain elements out.

Q

Would you say that you connect emotionally with your productions?

A

A production I don't connect with emotionally would not pass my quality control. There has to be that 'fuck yeah' moment in the studio.

Q

You recently said in an interview that "block chain will change music." Do you still stand by that statement? Why or why not?

A

Absolutely. Blockchain technology will change the way musicians and creators of digital content are being paid. We won't need collection agencies anymore but usage of music, photos or film can be registered straight onto the blockchain much more accurately and in real-time.

Q

This month, you will make your RESISTANCE debut in Mexico City alongside Charlotte de Witte, Oxia, Sam Paganini, Maceo Plex and many more. How does it feel?

A

It feels good to be offered a new, large and well-run platform like RESISTANCE to spread a message of love, fun and excitement across the planet and do that together with many lovely colleagues.
Tickets for RESISTANCE's first ever, three-day standalone event in Mexico City are on sale here.