Technasia Talks Ultra, 'Suga', and What's to Come for 2016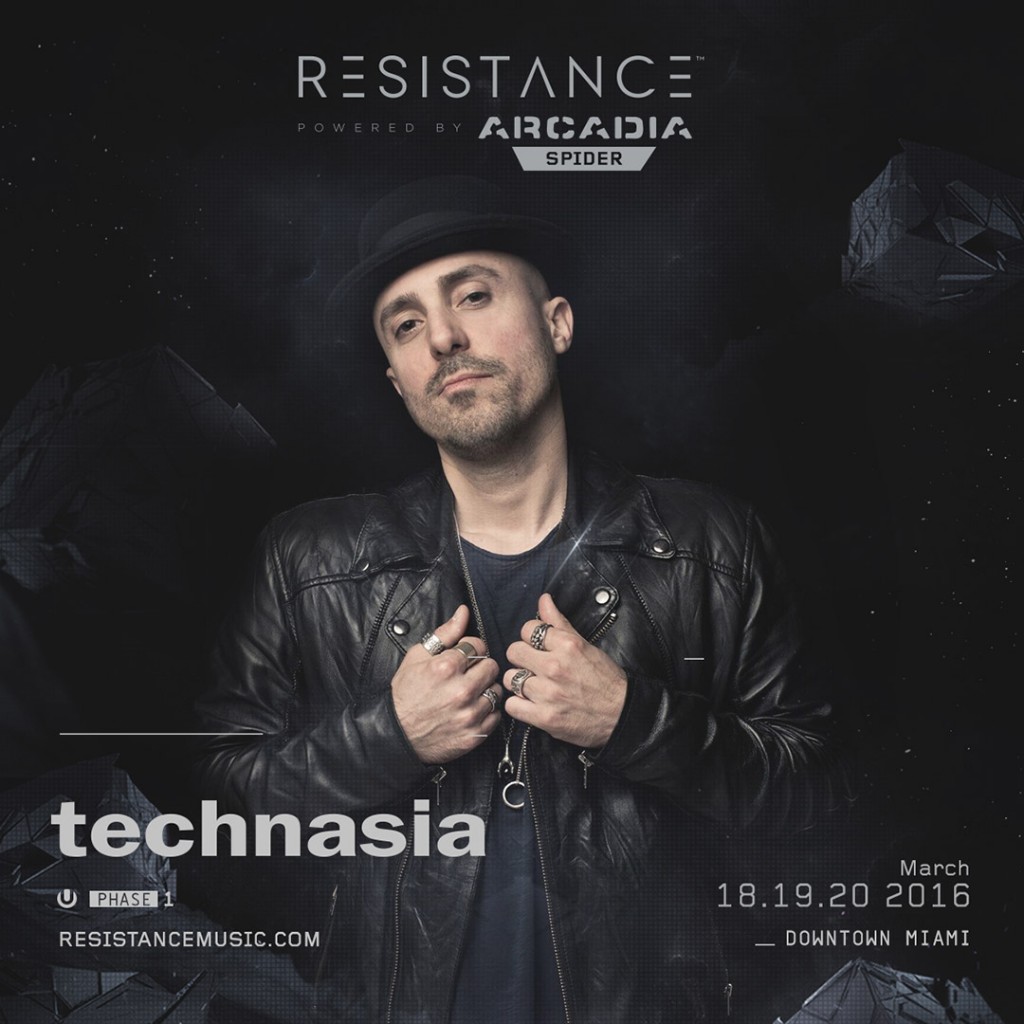 Q

After a huge 2015, what can you tell us about the year to come?

A

A lot of touring obviously, including lots of shows in the US and the usual culprit, Ibiza, so I'm trying to get mentally ready for that again, haha. Production wise, I've agreed for a few remix projects for Claptone on K7 and Chus & Ceballos on their own label Stereo Productions, as well as for the re-release of an all-time Techno classic by Berlin based producer Beroshima/Frank Muller, "Deebeephunky", which will include a Nina Kraviz remix as well. I have also started production for my 4th album, but I haven't pinned a release date yet, as it's a pretty tedious work and with all the touring it isn't easy.

Q

Your latest release with Green Velvet, "Suga" has a summery vibe to it, what was it like working with Curtis' vocals on this track?

A

"Suga" was first made as an instrumental track. A lot of people were telling me to just release it that way, but when I have that little voice in my head telling me that it's not ready yet, I usually follow what it says. It took me about 6 months to think of different vocalists, and when I got in touch with Curtis, he instantly snapped to it. I got the vocals in the next few days, and they were matching perfectly! He got that exact summery and Blues extra feel I wanted the track to have. See, the track got originally inspired by John Lee Hooker's "Boom Boom", and Curtis understood that without me having to explain it. I think that's the reason why the track feels like a perfect symbiosis between us two, we didn't have to talk about it, we just felt it.

Q

You recently were just announced to play Ultra Music Festival's Resistance stage in March with Art Department, Dubfire, and many more. With this being your first Ultra, how excited are you to partake in this event and what are your expectations?

A

I have attended Ultra as a "customer" on quite various occasions, so I feel extremely honored to finally be apart of the Resistance Stage lineup. I mean, I've seen the whole machinery in action, the lights, the sound, the public.. I seriously can't wait to be in March! I also spend a lot of time in Miami every year. That is a city that I adore, that I feel strongly connected to, and where I have a lot of friends, so playing Ultra in Miami is very special to me.

Q

Who are some artists that you look up to?

A

I'm French but, I have been residing in Amsterdam during the winter for about five years now, so I'll make sure to check out my neighbor Joris Voorn. I also dig Nic Fanciulli and Hot Since 82 a lot for that funky Tech-House groove they bring in their sets and Dubfire for that distinctive Techno style of his. The Martinez Brothers are also a must-see for me. I see them a lot in Ibiza and they never fail really. Maceo Plex is also an amazing producer and I've seen him delivering top-notch performances all of last summer at Amnesia in Ibiza, so I'll make sure to be there when he performs.

Q

What are some musical influences that you incorporate throughout your productions?

A

To be honest, there's no rules. I have a very broad musical background, ranging from Classical music & Jazz to Punk, Gothic Rock and Industrial music. I'm not sure if any of these really reflect in any of the tracks that I've done, but they surely inspired some of them at some point. The fun thing about electronic music, is that it is in constant evolution, and the influence of its different genres seem to be feeding themselves over and over again, and always creating something new. It's a very inherent and instinctual process, but all genres of electronic music we hear affect the productions we create at some point, even the worst genres.
Be sure to catch Technasia along with Art Department, Dubfire, Hot Since 82, Joris Voorn, The Martinez Brothers, Maceo Plex, and many more at Ultra Music Festival's Resistance stage this March!
Check out the Phase 2 Miami Resistance Lineup! View Lineup