Carlo Lio and Nathan Barato aka 'The Roaches' Discuss New Releases, the Underground, and Resistance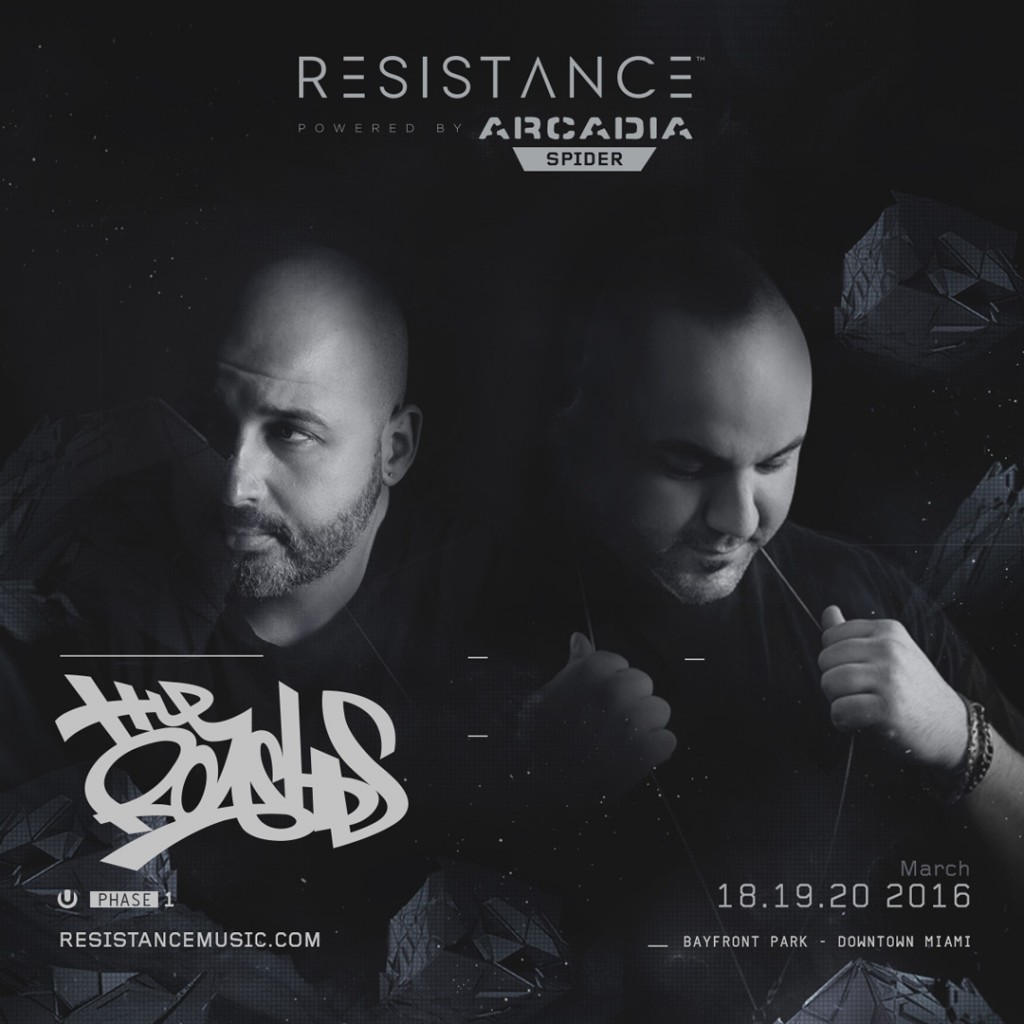 Q

When did the two of you decide that you wanted to begin this back-to-back project and why?

A

Carlo: I think we started playing b2b around 2007-2008. It was nothing that we really planned. When we started making music together, we would release it under The Roaches name. So it stemmed from there. Our back to back sets were really leaving an impact when we did these shows to the point where we started to get booked as The Roaches. Next thing you know 90% of our Toronto gigs were as Roaches. It was a nice organic growth into becoming a little duo.

Nathan: Yeah exactly, I think it was from us making a remix to Carlo's track 'Everybody'. We decided we needed a name for the remix and then we got booked to play together and it went off so we started using the name from there.

Q

How are you guys looking forward to playing the Resistance stage at Ultra for the first time under your guise "Roaches?"

A

Nathan: First time ever at Ultra! So excited…didn't see this one coming and I can't wait.

Carlo: We are super excited for this, not only because it a big show for us, with an incredible line up, but also because it was unexpected. Especially under the "Roaches" moniker.

Q

What are some tracks that you guys are loving to play in your sets at the moment?

A

Nathan: Ah shit there's just so much…I really love where music is at right now. The only problem is it's difficult to keep up …I'm loving stuff from Ejeca a lot right now though.

Carlo: Very hard to say, because there are so many. I agree with Nathan when he said music is in a good place right now. But if I had to pick and artist or two who always pop up in my sets at the moment, I would have to say anything from Mike Dehnert & Robert Hood. They are beasts.

Q

What can you guys tell us about the year to come? Any new releases, collabs, etc?

A

Nathan: It's looking like its going to be an amazing summer with a heavy focus in Ibiza…on my own I have a bunch of releases coming including an EP dropping on Hot Creations …and Carlo and I have an EP that we been playing for maybe the last 6 months…cant wait till that one comes out!

Carlo: As for myself, I have a new EP ''Runnin'' dropping right in the mix of MMW on Art Departments label No.19. Following that, I'll have an EP on Davide Squillace's label "This & That" called "All Things must Change". And you can also expect a remix from me for Pirupa on his new label NON-STOP. As for Nathan and I, we finished a new EP which we are excited about and have been playing for a while. So hopefully that comes out over the summer.

Q

How does your set programming differ when you play b2b from when you play solo? Is there additional gear you use for this?

A

Nathan: Carlo plays on Traktor and I play on CDJs so its kind of fun actually switching between systems in a mix, I we don't want to lose focus or a lot can go wrong …musically I think we know each other so well that its free flowing and we just click.

Carlo: Honestly we have been playing together for so long that its just second nature to us. No planning, no direction. It all comes very natural and organic when we play b2b. We can really follow each other anywhere musically. I'm on Traktor and Nathan is on CDJs, so it's fun to jump between the two.
Catch Nathan Barato and Carlo Lio as "The Roaches," at the Resistance stage on Friday March 18th along with Technasia, Marco Bailey, Joris Voorn, John Digweed, and many more!
Check out the Phase 2 Miami Resistance Lineup! View Lineup