Wehbba Discusses Upcoming RESISTANCE Debut in Croatia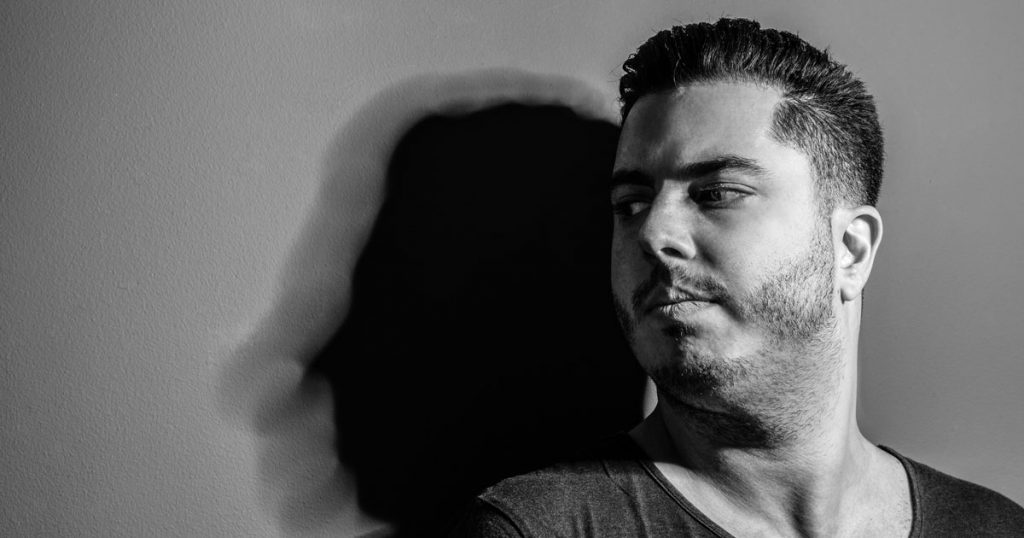 Brazilian house and techno artist, Rodolfo Wehba is considered one of the finest electronic music ambassadors in the industry. He began his career in 2006 after releasing his "Flappin' My Pie Hole" EP on German imprint Killa Beat. Following that, he released his first two studio albums, "Full Circle" in 2010 and "Square Two" in 2013. Wehbba has released productions on well-acclaimed labels including the likes of Bedrock, Systematic, Tronic, Knee Deep in Sound and many more. He has collaborated with virtuous legends like Laurent Garnier, Danny Tenaglia, John Digweed, Stephan Bodzin and many others. This Sunday, we welcome Wehbba and ANNA for a special, rare back-to-back performance at RESISTANCE Croatia…
Q

How are you looking forward to joining Resistance for the first time next weekend in Croatia?

A

I'm really excited about it, I've been following closely how Resistance has been developing, and it's just really impressive. So yes, I can't wait to be a part of it in Croatia.

Q

You're playing a very special b2b performance with your wife, ANNA. What do you two have in store for this rare collaborative set?

A

We almost never get a chance to do this, so rest assured we'll try to make it really special! Both of us have been very active in the studio and we have a lot of new tracks between us, so you can definitely expect a lot of our own music, mostly unreleased material and of course some of our recent favorites.

Q

How would you describe your sound for those who haven't yet heard? Will playing b2b bring a new dynamic to how you play?

A

I like to describe it as techno with a soul. I love to go from groovy or subtle stuff to banging and rough, always trying to keep some musical content in there. Playing b2b is always a challenge in that aspect, as we have to make a compromise between each DJ style and progression, but ANNA and I know each other inside and out. We have been together for 11 years and we were both fans of each other as artists even before we were a couple, so it's a lot easier to do it when you're that close.

Q

How has the dance music scene changed from when you released your first album, 'Full Circle' back in 2010 to now? Have these changes been positive?

A

album, 'Full Circle' back in 2010 to now? Have these changes been positive?
It's changed a lot, it feels like it's a lot more professional in a way, back in 2010 we were on the verge of the EDM explosion which had a big impact in the scene as a whole, for better or worse. The fans are a lot closer to the artists due to the intense social media interaction, even media vehicles are more accessible for the same reason, you have now the possibility to hear and see your favorite artists performing live in a different country due to the video streaming platforms, everybody has a lot more access to everything, and of course this influences not only the people but also the artists in the way they make music, play music and even share their music.

Q

We hear you're a tech man. What is your studio set up like? Tell us a bit about your production sessions and how you approach your creative process.

A

I have a mix of analog synthesizers, digital synthesizers, modular stuff, drum machines, samplers, loads of plugins in my computer, guitars, guitar pedals and effects units. I really like to jam and explore all of my gear when I'm writing music, I feel that's the most inspiring way to work for me, as I always come across some unexpected sound that ignites the whole process. I tend to work quite fast, usually it takes me about 6-8 hours to make a track from jamming to recording a rough mix, and then some refining sessions later after testing the tracks out.

Q

In your opinion, who are some artists to watch out for in the next 12 months?

A

A few guys I've been really into musically have been SHDW & Obscure Shape, Regal, Truncate, Matrixxman, Charles Fenckler, Raxon, Victor Ruiz and TERR. Some are good friends, others I haven't met yet, some I know have been around for a little longer than others, and some are quite new to the scene. I just know that they are certainly all artists to watch out for who have been doing some amazing things lately!

Q

What are you working on currently? What's in the works for the remainder of 2017?

A

I've been working a lot on new original music for the past year or so, I had a nice run of releases towards the end of 2016 and needed to take a break to reframe and refocus, also to get some new inspiration from all the travelling I've been doing this year. I have a track on Drumcode's next compilation which will drop on this second half of the year, also a couple of remixes and some more things in the pipeline, and I've just started a new podcast series of my own called RE:MOTE, which is distributed via Pioneer DJ radio, so there will be new stuff from me every second week of the month!
In preparation for their back-to-back performance, ANNA and Wehbba put together this Apple Music playlist featuring some of their favorite track selections: